Cowichan Valley School District
Workshops Registration Site
Find our Current Workshops by navigating our workshop calendar below. Join us!
MineCraft Online Training Workshop-For Beginners
December 10, 2020 @ 3:30 pm

-

5:15 pm

Free

In case you don't receive the email with the link to the Teams Meet– here it is!!  Looking forward to seeing you all there!  Click here for Minecrafting!
Vancouver Island/SD79 – Minecraft for Beginners
Minecraft: Education Edition is an open-world game that promotes creativity, collaboration, and problem-solving in an immersive environment where the only limit is your imagination.
When: December 10, 2020 3:45 PM (America/Vancouver)
Duration: 90 minutes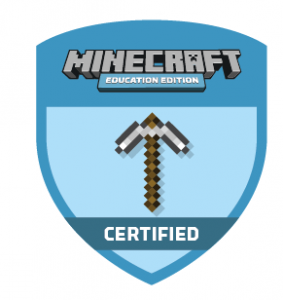 In this virtual workshop, (link to the Teams Meet will be emailed to you) participants are introduced to the basics of Minecraft: Education Edition and start exploring the in-game features to understand and experience game settings, movement, placing and breaking blocks prior to using Minecraft: Education Edition with their students.
Please ensure to have Minecraft Education Edition Downloaded on your device:
Essential Question:
How do I get started learning to use and understand Minecraft: Education Edition?
Online Hands-On Workshop 
Introduction of Logics Academy
Introduction of Minecraft Education Edition – Why Use Minecraft?
Placing Your First Blocks: Learn Minecraft controls, settings, and complete a tutorial to gain fluency with the game.
Minecraft Education Resources
Questions & Wrap Up: Survey
Overview / Learning Objectives
Participants will gain a hands-on experience with Minecraft. Participants learn how to use Minecraft worlds, controls, and settings to create an optimal setting for teaching students.
Learn to launch and log in, understand the settings
Play the game: move around, place and destroy blocks
Complete individual build challenge